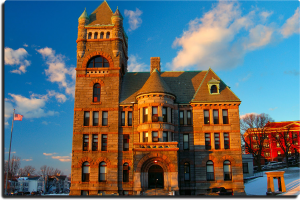 Being faced with any legal issue can be extremely stressful. This is even more true when the legal issue is emotionally charged due to the involvment of family members and children. You may have a lot of questions and concerns about what lies ahead and what to do next. When engaged in a legal matter you will be exposed to court procedures and rules that you may know nothing about. A courthouse can be a confusing and intimidating place if you are not used to it. When faced with a family law issue, you need an attorney who is knowledgeable, competent and hard working. However, finding someone you can trust and feel comfortable with is just as important. You will be spending a lot of time with your lawyer during the course of the case and you will want that time to be well spent. You need an attorney whose sole intent is to get you a favorable and fair outcome in your case, not to make money off of you. Someone you who listens to you and who you can communicate with.
Attorney Ellis knows that family law cases are emotionally draining on everyone involved, most importantly children. Attorney Ellis works diligently to guide clients through the court process toward a resolution. Unlike many family law attorneys, Attorney Ellis acknowledges the importance of resolving disputes through collaboration with opposing parties and other attorneys whenever it is possible. This saves clients from unnecessary financial and emotional expense. When a resolution is not possible, Attorney Ellis will zealously advocate your case in court with experience, skill and professionalism. Whether through settlement or litigation, Attorney Ellis will resolve your legal issue with dignity.
The Law Office of Attorney Jillian G. Ellis serves clients throughout Eastern and Southern Massachusetts. Please call Attorney Ellis for a free, confidential and no obligation phone consultation to see what makes Attorney Ellis different from a lot of other lawyers out there.
Attorney Ellis practices in the following courts:
Norfolk
Bristol
Barnstable