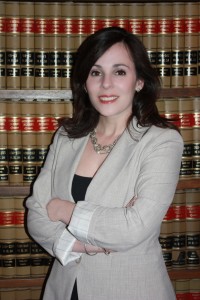 Jillian is a lifelong Massachusetts resident. She was raised in a middle class, blue collar family on the South Shore. The daughter of a truck driver and a hair stylist, Jillian knows what it is like to be part of a working class family and the struggles they often face. Jillian obtained her Bachelor's degree in Psychology and Sociology at the University of Rhode Island. After college, Jillian returned to Boston to attend New England Law Boston. She put herself through law school and she has the student loans to prove it! During law school her passion for family law was evident and she began focusing her studies in this area. Jillian worked at the New England Law Boston Family Law Clinic providing free legal representation to litigants who could not afford an attorney. Jillian also worked summers in a South Shore law office specializing in family law. After admission to the Massachusetts Bar, Jillian was accepted to a judicial clerkship in the Massachusetts Juvenile Court. As a judicial law clerk in Bristol, Plymouth, Barnstable, Suffolk and Norfolk Counties, Jillian gained valuable experience in the practice of law and in working with families in crisis. In private practice Jillian has focused her work in family law, juvenile law and civil litigation.  With office locations in Stoughton and New Bedford, Jillian practices throughout Norfolk, Bristol, Plymouth and Barnstable Counties.
Ask anyone who knows Jillian and they will tell you, that she is compassionate and understanding. She is honest and straightforward.  She will explain everything you need to know in plain English, not some unnecessarily complicated "lawyer talk." She will tell you the honest truth. Jillian will make every effort to resolve your case as fairly, quickly and painlessly as possible. She will be by your side every step of the way. Jillian believes that it is an attorney's responsibility to guide clients through the court process with care and consideration of the 'real world' consequences on the family. Although cost associated with disputed litigation cannot be eliminated, Jillian believes that it should not cause severe consequences for the future because of anger or unrealistic expectations. Jillian will evaluate your position, give you reasonable expectations and make every effort to obtain a timely, fair and favorable settlement in your case. When negotiation and settlement is not possible or reasonable, you will be glad to have her on your side in the courtroom.  She will zealously advocate your case in court with experience, skill and professionalism.
When you retain Jillian, you are getting personalized attention. You will not be discussing your case with a secretary when you call. You will not pay an attorney's hourly rate for work done by an intern or paralegal. As your attorney Jillian will personally handle all of your needs, questions and concerns.  Jillian is not a 'Mother's Rights' attorney or a 'Father's Rights' attorney. She believes that parents are to be evaluated on their individual merits and that child custody is to be governed by the child's best interests alone never by old-fashioned gender stereotypes. Attorney Ellis is pleased to assist men and women in both traditional and same sex relationships.
Call Jillian for a no obligation phone consultation. Whether or not you decide to hire Jillian, the consultation is always confidential and free.
Education:
BA, University of Rhode Island
JD, New England Law Boston
Phi Delta Phi Legal Fraternity Member
Women's Law Group Member
NELB Family Law Clinic
Bar Qualifications and Affiliations:
Massachusetts Bar member
Massachusetts Juvenile Bar Association (MJBA) Board member